Join us for the Ron Cook Peachtree Open & WPH Race4Eight Professional Handball Tour Stop #1 (Season 8)
–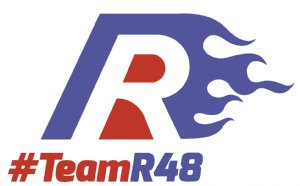 October 5th-7th, 2018
Lilburn, Georgia – Recreation Atlanta
Online Entry Form is
HERE
>
–
This Event will kick off the
8th WPH R48Pro Season
and will bring in players from around the globe. Come join us as a player, fan or spectator in one of the most family-friendly venues in all of Handball. The Entry is open to the public now and is highlighted by divisions for Pro Qualifiers, Juniors, Amateurs, Elite Pros, Skilled, Age Division; Singles, Doubles; Small Ball 4 Wall!
–
Headlining: World/National & WPH Player's Champion, Killian Carroll #1; Sean Lenning (WA), Armando Ortiz (CA), Daniel Cordova (GA), David Fink (AZ), Luis Cordova (GA), Emmett Peixoto (CA), Vic Perez (CA) and top qualifiers Martin Mulkerrins (current world/national finalist), Marcos Chavez and more! Remember, anyone can play!!!
–
TV Coverage:
This event will be aired LIVE on ESPN3 & the WatchESPN App courtesy of the WPHLiveTV Film Crew (Saturday 10am-6pm & Sunday 10am-130pm). Ask the WPH for more info: info@wphlive.tv.
Announcement: Last year, we had one of the very best events we have ever thrown. This year, however, we will up-our-game with the addition of amatuer singles divisions (last year we only had doubles), increased hospitality, cookout Saturday night -and- the weather will be PERFECT, as the Rec ATL POOL will be open!
–
The Flying Cordova Brothers will have a youth clinic on Saturday, alongside JuniorWPH of the World Players of Handball–So, Bring the Kids!!!
–
Discount Hotels: Please use the Hotel tab atop the page for good quality/inexpensive hotels being offered just for our handball guests.
–
This year, the son of the tournament namesake, Ron Cook Jr, will also be in the house as we celebrate a great traditional Southeast Handball event honoring his father!
–
Please do come and join us and help share this event with your handball lists!
–
–
–
Lance C Wachholz
Ron Cook/Peachtree Tournament Director
Dave Vincent
WPH Executive Director