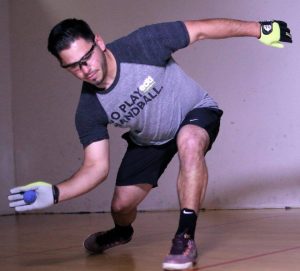 Los Angeles, CA, WPH Press, 12/11/17- WPH R48 Elite 8 pros Mando Ortiz and Vic Perez hosted a sensational junior clinic for Patrick Saito's Southern California junior handball group at the '17 LAAC R48 Pre Qualifier. Coaches Ortiz and Perez focused on fundamentals of the sidearm stroke, footwork, making solid contact, fist ceiling shots, return of serve, and having fun on the court. The youngsters were able to learn from two of the game's best players, an unforgettable experience for any junior player in any sport.
"The WPH cannot thank Mando and Vic enough for giving back to the next generation of players," stated WPH Development Director David Fink. "We are so grateful that our top players like Mando and Vic are willing to inspire youngsters to develop a lifelong passion for our great game."
Thank you to Marcos Chavez and Vic Perez for running the event '17 LAAC R48 Pre Qualifier and thank you to Mando Ortiz and Vic Perez for coaching a clinic to inspire the next generation of players. Thank you to all of the players for participating.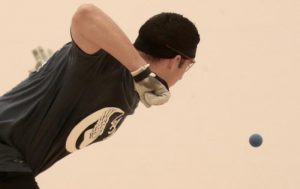 Keep an eye out on juniorhandball.org, as new clinic opportunities and recaps pop up weekly. Want to coach a clinic or a junior handball program? Need more information regarding junior handball? The Junior WPH group spans multiple countries, continents and oceans with clinics happening daily. We can help! Contact WPH Development Director David Fink at fink@race4eight.com
To enable Junior WPH to continue to host junior handball clinics and tournaments across North America with Certified WPH Coaches, the World Players of Handball invites you to make a tax-deductible donation today in supporting the growth of the game. 100% of the donations received by the WPH go towards junior handball development.  Donate on-line here, or send your generous gifts through PayPal (extremehandball@cs.com) or by mailing checks to:  WPH, 3561 E. Sunrise Dr. Suite 125, Tucson, AZ, 85718.