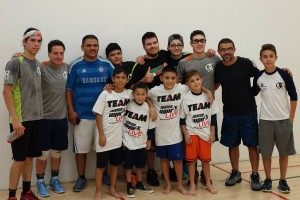 The World Players of Handball is proud to present the Race 4 Eight V Stop #2 Tucson Memorial/Junior WPH Benefit this weekend, November 6th-8th, 2015. The no-entry fee event features more than 80 junior players under the age of 20 from Arizona, Texas, California, New Mexico, Minnesota, Ohio, and Canada, to name just a few; plus over 120 of 200 under the age of 29. All adult players are asked to make a donation for participating in the event, with 100% of the proceeds going towards junior handball development. Even if you are not attending the event, please consider a generous gift of support for the next generation of players.
Our Mission:
The World Players of Handball is a 501c3 foundation aimed at growing the game of handball by inspiring the next generation of handball players to develop leadership, integrity, a physically active lifestyle, discipline, and short and long-term goals through handball. With more than 500 junior handball clinics per year and more than 2,000 young people coached and introduced to handball thus far in 2015, the World Players of Handball provides opportunities for young people across North America to become part of a team, participate in competitions, and have fun under the direction of Certified WPH Coaches.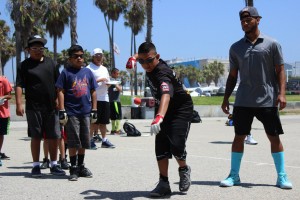 Where Your Donations Go:
100% of your tax-deductible donation to the World Players of Handball goes towards supporting existing junior handball programs, starting new junior handball programs, hosting clinics at schools, YMCAs, athletic clubs, summer camps, and tournaments, providing junior handball equipment, and hosting junior handball tournaments. Here is what donations supported in 2015:
WPH No Frills junior handball tournament and clinic
Race 4 Eight Junior WPH junior/collegiate clinics at the 2015 Houston R48, San Francisco R48, NYAC R48, Salt Lake City R48, WAC Pre R48, Plummer Pre R48, Simple Green U.S. Open R48
Junior WPH weekly after school and weekend clinics in Tucson
Junior WPH Canadian Junior Clinic in Tucson
Junior WPH clinics at Khalsa School in Tucson
Junior WPH Clinic at the Southwest Regionals in Austin, TX
Team WPH at the USHA Hall of Fame Tournament & Women's Classic
Junior WPH Mega Clinic & Tournament at the WPH Xrossover Revolution
Junior WPH Program the University of West Florida (yearly)
Junior WPH Natty Gonzalez cd. Juarez, Mexico (yearly)
Junior WPH Marco's Kids in Southern California (yearly)
Junior WPH at the Tucson Racquet Club All Sports Camp
Junior WPH Clinic at the University of West Florida Junior
WPH Clinic at the Jr. Vasquez California State Doubles Championships
Junior WPH at the RFC 7 International
Junior WPH's Marco's Kids Travel to Fresno
Junior WPH Battle of the Border
Junior WPH Tuesday Night Showdown and Junior Skill Competition
Junior WPH Back 2 School Junior Handball Clinics in California
Junior WPH fall clinics at Tucson's Lohse YMCA
Junior WPH Clinics at the Vegas 3WallBall World Outdoor Championships
Junior WPH Clinic at the University of Florida's WPH Argonauts Classic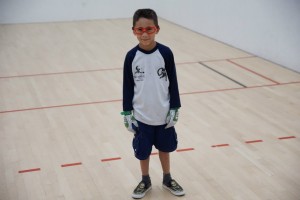 Please help our efforts and make a tax-deductible donation of support to help foster the next generation of handball players, donate online at here or send your generous gifts through PayPal (extremehandball@cs.com) or by mailing checks to: WPH, 3561 E. Sunrise Dr. Suite 125. Tucson, AZ 85718. The WPH is a non-profit 501(c) Tax Exempt Foundation. Have questions? Contact us at info@wphlive.tv
Donate to Support Junior Handball Development Today!